We provide individual and personal attention as each person learns ina unique and personal way and ones own pace. At Bike School Southern Africa we train you how to ride to your potential. It is not about passing a license or getting a badge or certificate but rather to learn the skills that welcome you into the brother and sisterhood of riding. The freedom and places that riding opens up and then there are the people. it about a passion and a joy of riding and we could not care less what you ride as long as you ride. some of the most wonderful people ride bikes. Maybe visit our gallery and it may give you the nudge to learn how to ride – I have travelled many parts of the the world on a bike, from harleys to superbikes and obviously my favourite the adventure bikes – there is nothing like it.
Here below are some brief statements following our training.
Lainy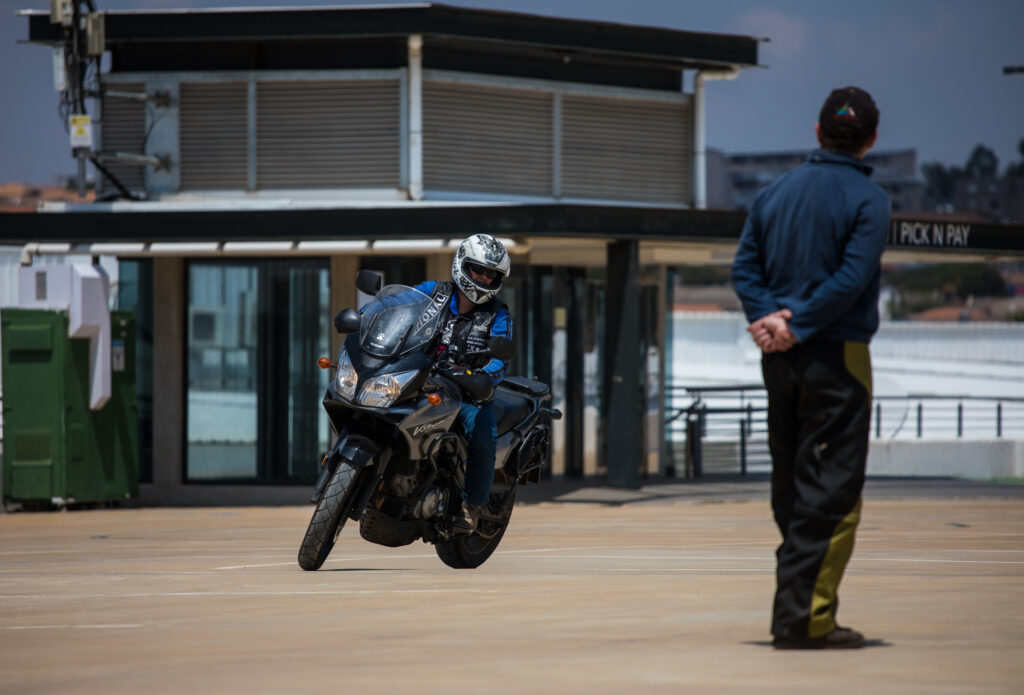 "I've been on a few courses but have always felt that it didn't quite give me what I needed. When I first started riding I was almost taken out by a car that decided to make a U-turn right in front of me. That's stuck in the back of my mind I needed to build my confidence to the point where I can trust my skills and my bikes capability. After the first course I did with Kevin I gained oodles of confidence. I felt more confident around bends and maneuvering my bike about in a parking lot became "eezy peezy". Kevin has an amazing way of encouraging you to do better and even at times where I felt I'll never master the tight turns he'd give me some words encouragement. Kevin is a great instructor and I would definitely recommend his courses."
Annie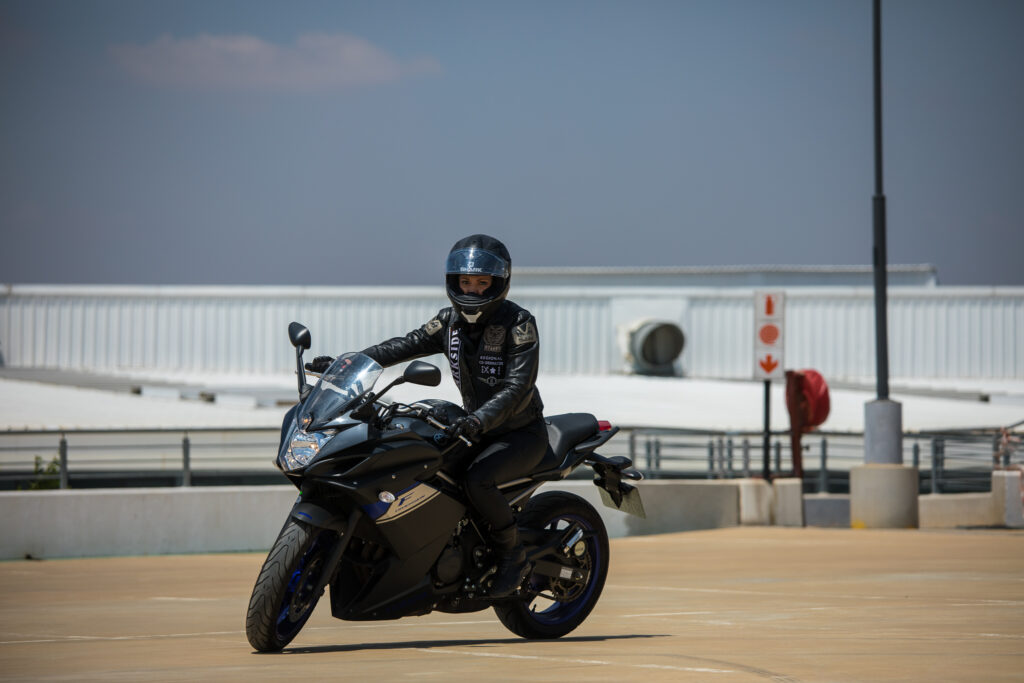 My 1st bike accident was at the age of 16. My confidence was gone and I decided to stick to dirt biking up until 5 years ago, trained on Harley 883, moved to 1200 Harley and luckily found my (Yamaha) fit 8 months ago.
My reason for joining this course was to gain more confidence , learn to trust my bike and listen to the small things that might save my life. If you ride in your pack/chapter you really need to quickly learn to fit in, catch up, no time to be a sissy 🤣. I still need a lot of practice on the corners, but I am definitely more comfortable in stopping and moving my body and head to where I want to go.
Kevin you have a natural trainer ability . I felt very comfortable when you gave instructions. I will definitely recommend this training to any level of rider. I would also like to enroll for any upcoming trainings.
Thank you for a great day!
Kim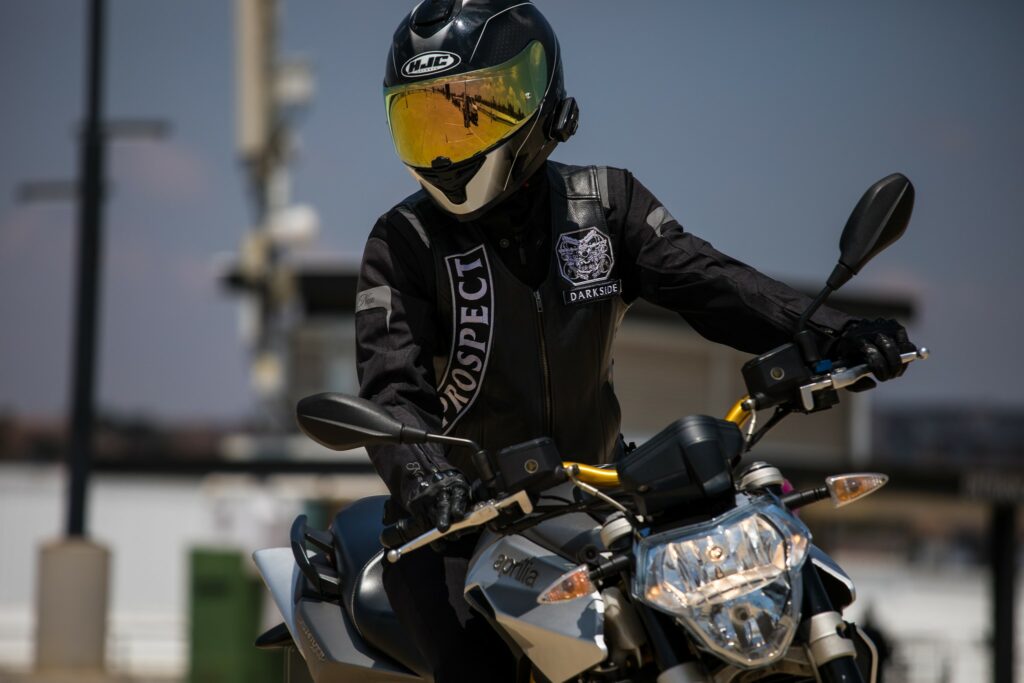 Almost exactly 2 years ago, I did a beginner riders course – I was VERY new to riding, getting to that course was the first time I went above 4th gear (someone accompanied me in a car on the way there). The weaving and emergency stopping drills were familiar, but the stop and swerve, the figure of 8 and the keyhole exercises were new to me.
I definitely still feel like a young rider in terms of experience and bike time, and I haven't really gotten comfortable on the bike yet so I jumped at the opportunity to do another course.
It was a reality check for me to see just how uncomfortable I was through exercises that I have previously learnt, as well as how many times I said "ohhh yes, I remember that". It made me see how much I had forgotten over the past 2 years😅
I hope that the next time I find myself on a course, I will have retained a little more of what I've learnt, and I think one of the key things for that is practicing those figure 8s every once in a while in a quiet parking lot.
Liz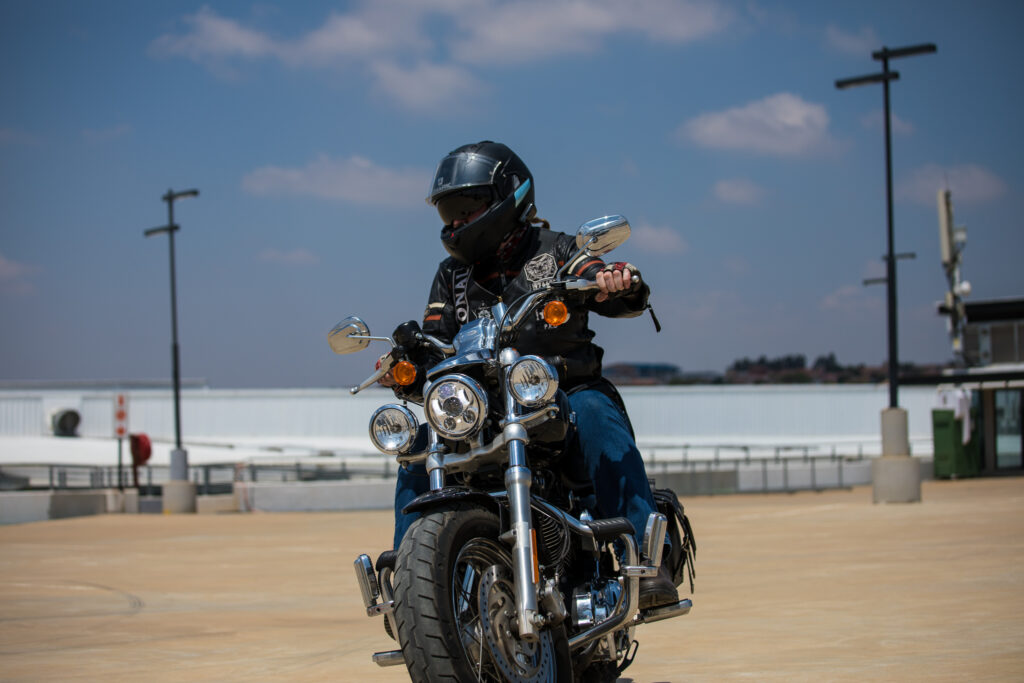 My first personal encounter with a motorcycle was about 15 years ago as a pillion on the back of my husband's BMW 650 CS, which he bought for commuting between Jo'burg and Pretoria. Years later he decided to buy a Harley Davidson 1200 Sportster, not for commuting but for the fun of riding. Again, I was on the back of the bike wishing I could be the one riding.
Not knowing how my husband would feel about me riding my own bike I bought a scooter and got my learner's licence. I quickly discovered that riding a scooter is not at all like riding a motorcycle. The tiny wheels and the light frame makes it a very dangerous mode of transport and it wasn't long before I ploughed hard into the earth. Luckily, I wasn't seriously injured but the experience convinced me to upgrade to a proper motorcycle.
With some encouragement from my side, (nudge-nudge, wink-wink) my husband then bought a Harley Davison Road King and I inherited the 1200 Sportster. It was love at first ride. I got onto the bike and rode. I had no problem shifting gears or handling the bike and before long we joined the Immortal Guardians Motorcycle Club. I also starting riding to and from work and gained a little insight into the everyday hazards of commuting in urban traffic.
I felt reasonably comfortable on my Harley but not in total control. There were certain things that made me nervous. For example, the many mini circles littering the urban steers of Pretoria, passengers getting out of Taxis and running across the road, cars swerving or changing lanes with no warning, and my personal favourite, bricks and pipes lying in the middle of the freeway. I wanted someone to teach me how to best handle these situations. When our National Road Marshall suggested a course to all the lady riders in our club, I jumped at the chance and entered the Blue Gravity, The Urban Rider Course (URC).
The course is intense and challenging but it was exactly what I needed. I have a better understanding of my bike and how I should "communicate" with my bike. I know I need a lot more practice but for the first time I know what to practise and what I need to focus on to improve this "communication".
Some of the techniques we learnt felt counter intuitive and my brain and "logic" held me back but with the kind and very patient guidance from our instructor, Kevin, I gained a lot more confidence and trust in myself and my bike. Kevin has years of experience riding motorcycles, and it shows. He has a passion for riding and rider safety and the care and attention he gave each rider showed his commitment to his craft. To me it felt like he really knows me, and he knows what I am capable of. Every now and again he would stop me and tell me "You can do this; I know you can do this. I've watched you ride, and you have it in you."
I am enrolling for more classes. Thank you, Kevin, you've made a big difference to my riding!
Sonette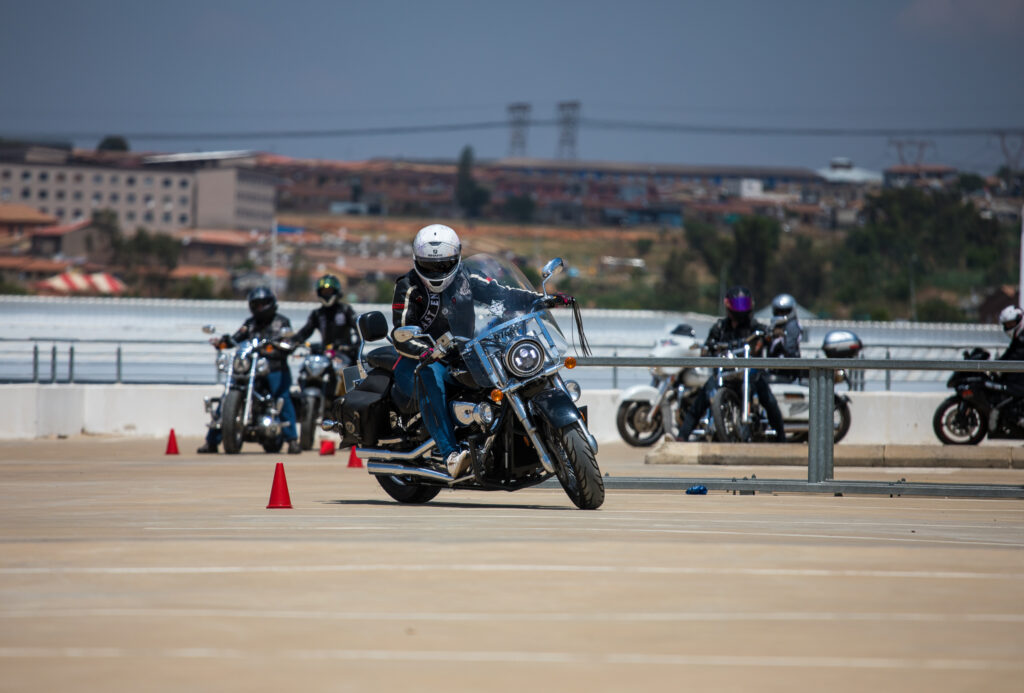 I did the training, because I ride a big heavy motorcycle, and wanted to improve on my skills with emergency stops and cornering.
I learned a lot, that I can take forward with me, and from now on will be able to ride with a lot more confidence in my own ability. A big thumbs up to the trainer. The day with the girls was awesome. Would love to do more courses. I will practice doing circles 😃